TMC Monitor Controller
One Monitor Controller Remote, 8 Systems, the large console monitor system without the need for a large console
In an industry that is moving towards working and mixing 'in the box', there are still situations where hands-on control is best; the TMC-1 offers unprecedented features and control that belie its small size;
We had five main objectives when we started to design the TMC-1 remote
Make the best possible monitor control interface, suitable for Stereo, 5.1 and 7.1, Immersive/Atmos.

Provide a unified user interface for all systems, large and small.

Include Talkback, Listen back, and cue sends.

Include automation features for ADR and ISDN / Source Connect.

Simple, flexible setup.
We believe we have achieved the best connection for each of the devices we control, ranging from the XMon to the DAD AX32 / MTRX.
Using our simple Mac/Windows setup software you can program the keys to suit your workflow from the 96 functions available (List of functions in TMC-1 Reference Manual), with the ability to save and load your settings at any time.
You are never locked into a fixed solution as the TMC-1 hardware stays the same, for example, you can upgrade your system from XMon to Avid MTRX with just the purchase of an upgrade key and a firmware install via USB.
Our customers range from film, TV, Music and video games, to users with D-Commands, S3, S6, and no console at all, TMC-1 is doing it all!
Application examples
Upgrading to S6 from ICON but need a proper remote control for your XMON with full feature set?

Prefer all-in-one I/O solution from DAD/MTRX with integrated monitoring and want to have a professional, programmable hardware controller?

Getting a Trinnov D-Mon with integrated room calibration but want to use it with dedicated hardware?

Need a 7.1 analogue monitor controller upgradable to ATMOS, with advanced Talkback & Listen back features. (CB A-Mon)

Need a 8 channel expandable to ATMOS monitor controller with DSP (Ashly ne8800)

We have a perfect solution for you; the TMC-series hardware remote. It comes in several flavours depending if you need one for Avid XMON, DAD AX32 / MTRX, Trinnov D-Mon, CB A-Mon. or Ashly ne8800 but the user interface is always the same.

You can also choose if you prefer a desktop unit or a sink-in S6-module.

The TMC-1 is a delightful box, solving age-old monitoring issues professionally. Programmable function keys, clever shortcuts and built-in LCD screen with metering makes the TMC-1 fit perfectly in your own style of working.

Matching precisely the size of a native S6 module, it fits in perfectly and acts seamlessly as a natural part of the console.

TMC-1 series will be a huge time saver in any studio looking for a truly professional and versatile monitoring solution.
The TMC-1 is available for both analog and digital systems;
First: Choose Your Controller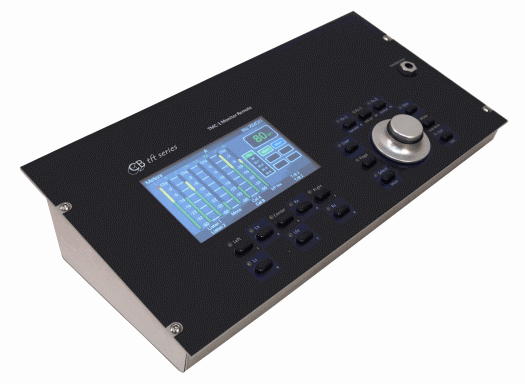 Second: Choose Your Device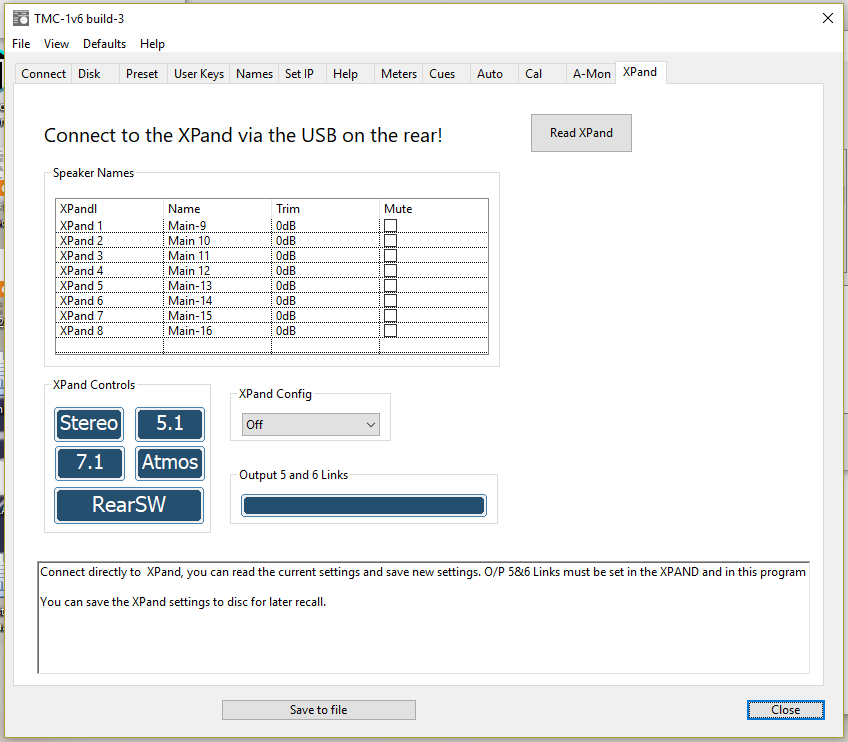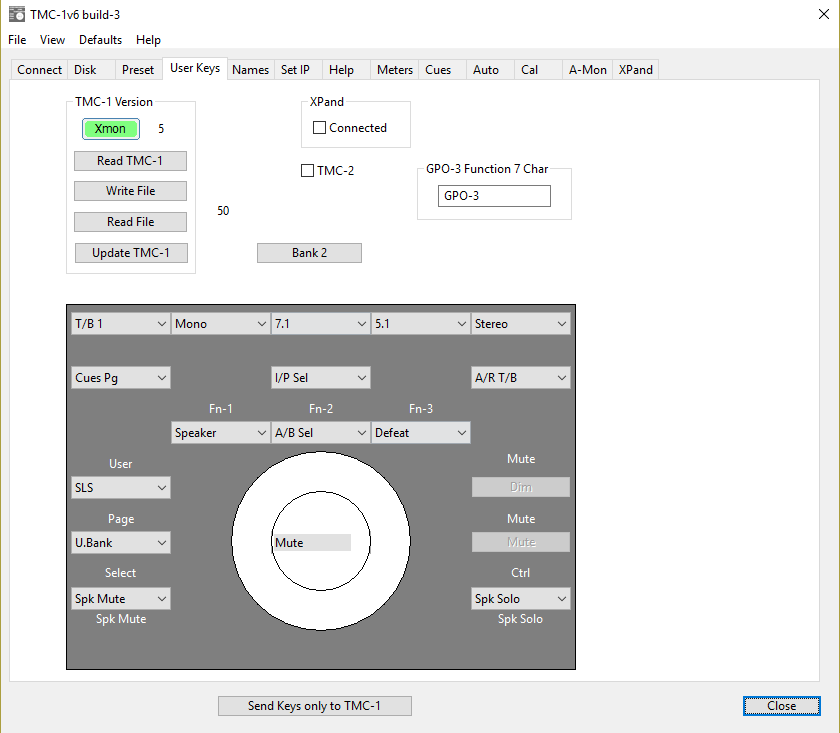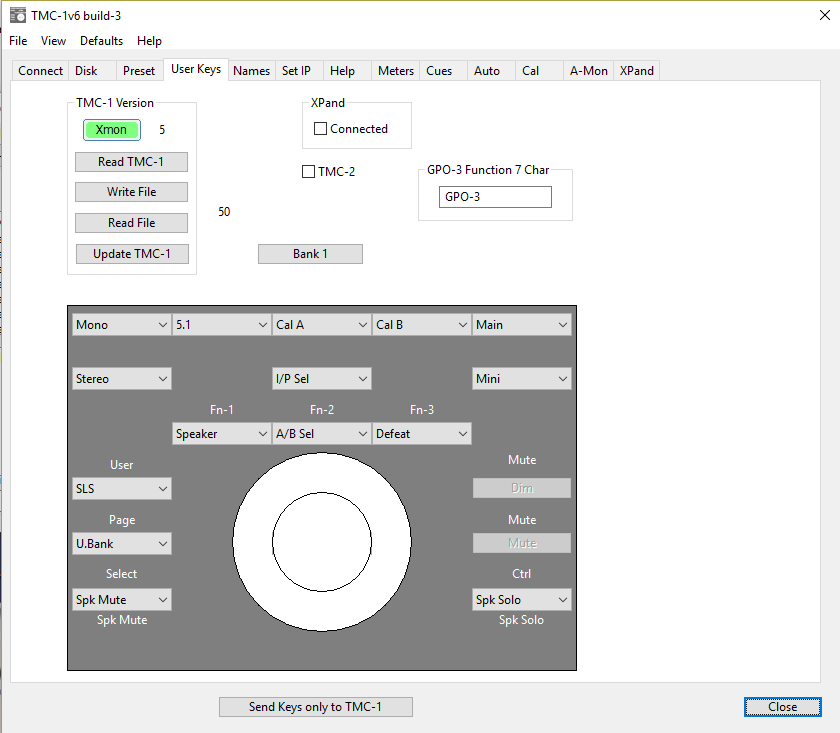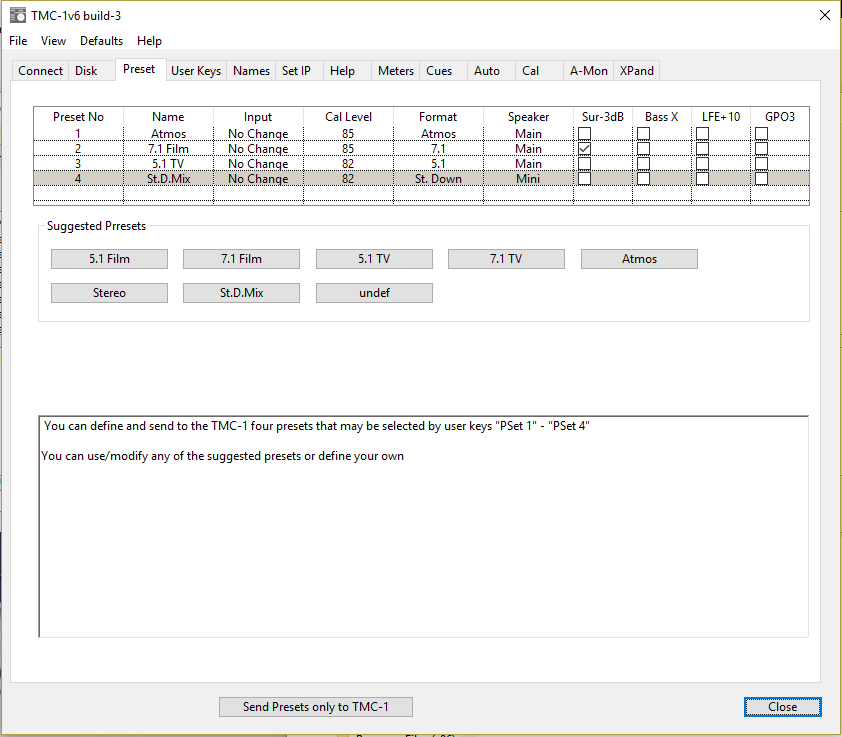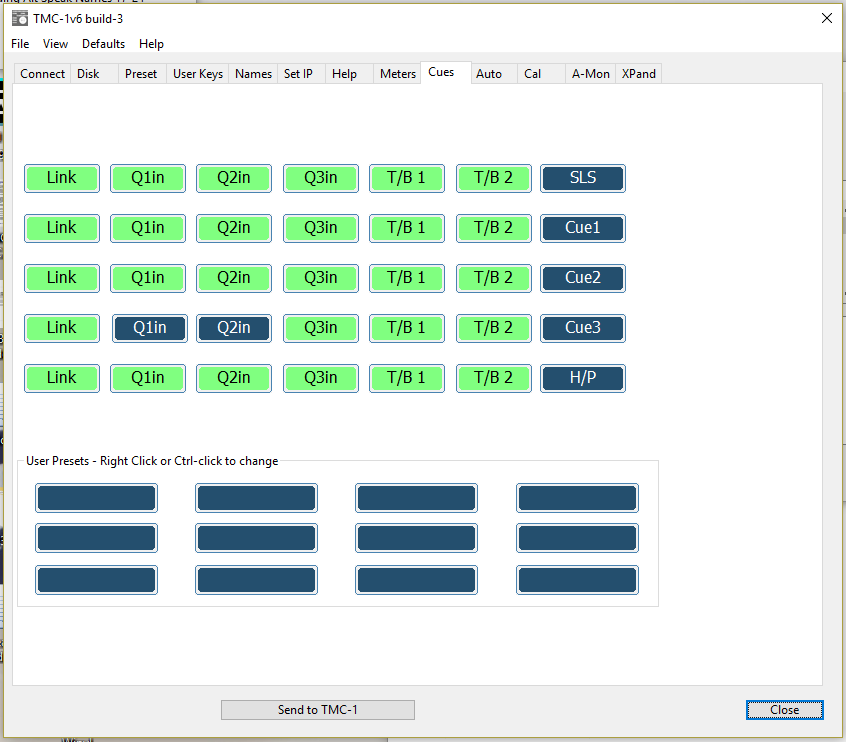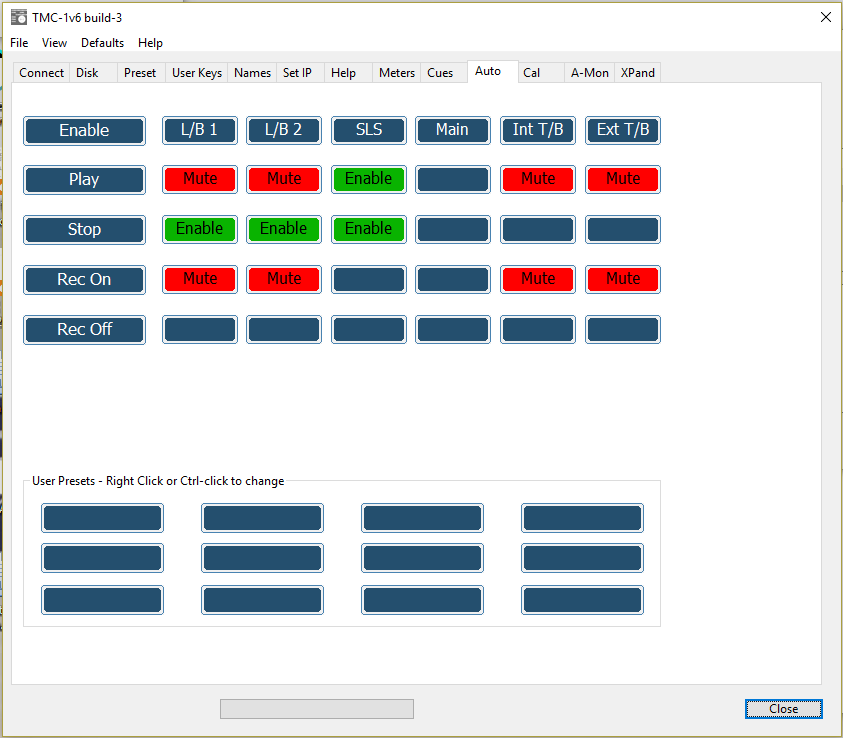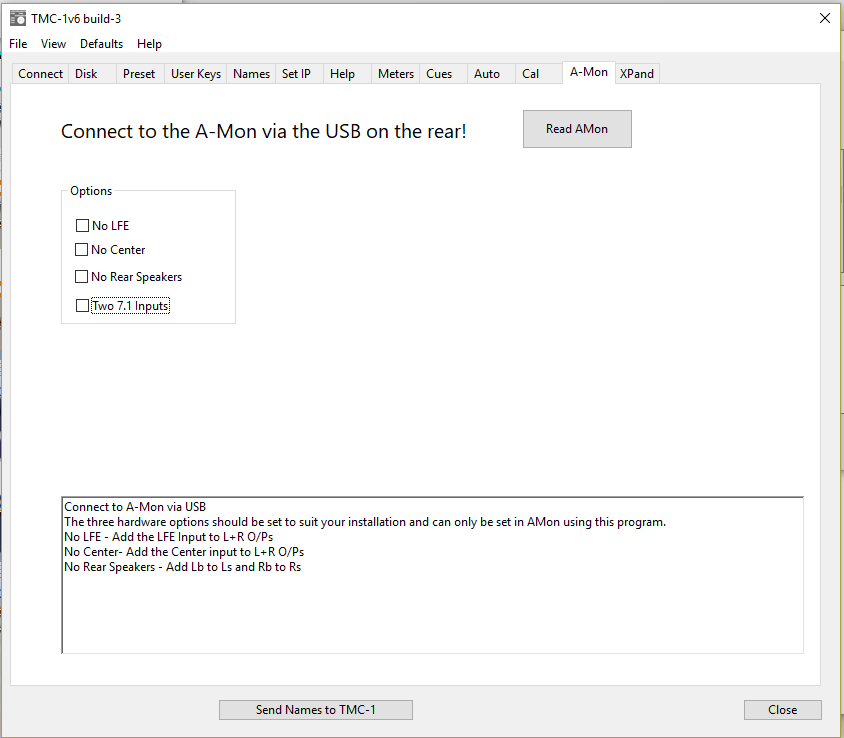 OSC TABLET CONTROL EXAMPLES
Manuals and Data Sheets
To download please click on text.
TMC-1-win/mac Setup Program
Program User keys, name I/O, Save/Recall setups, Configure up to four different Scenes; to download please click on Button Below
TMC-1v8 - for TMC-1/2 firmware after Aug 2019, Context specific help added for User Keys, TMC setup menu and TMC-1v8 pages.
FIRMWARE UPDATER
IMPORTANT: You will need MIDIUPD to update your firmware, please see below; to download please click on button. The TMC-1 firmware can be found with the device specific information.
TouchOSC Templates for use with TMC-1, To use purchase the TouchOSC App for Android or IOS, and add templates to your phone or Tablet. To make your own download the TouchOSC Editor for Mac or Windows (Free Download) end edit templates.